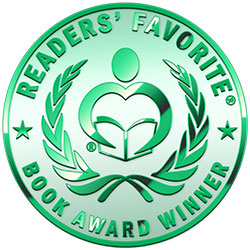 Reviewed by Liz Konkel for Readers' Favorite
A Most Efficient Murder: A 1920s Country House Mystery by Anthony Slayton is the first book in the Mr. Quayle Mysteries. Lord Unsworth hosts a party that quickly becomes a mystery perfect gathering with red herrings, misleads, and scandalous secrets. Not to mention the body found in the garden. Lord Unsworth's castle grounds become the setting for a murder investigation which puts the Earl and his family in the spotlight with their secrets threatening to be exposed underneath the police's series of questions. The Unsworth reputation is on the brink of ruin, thanks to the scandal, but Lord Unsworth's secretary Mr. Quayle takes it upon himself to investigate and clear the family's name.

The mystery is written in a style that takes you back to 1929 with strong details, layered exposition, a charming sleuth, and societal drama. The story is reminiscent of the tone of classic mysteries which deliver suspects, clues, and questions around each corner. Mr. Quayle is a phenomenal character, serving the role as a regular Poirot with the secretary becoming a detective, thanks to the whims of his employer. He's described as a ready-in-waiting sleuth that finds inspiration from famous detectives like Sherlock Holmes and Arsene Lupin. The story shifts between Mr. Quayle's sleuthing and the investigative work of Constable Wells and Inspector Wintle who are digging into the affairs of this family, which threatens to expose them. Anthony Slayton excels at the small details that bring the mystery to life and characters that add charm against the 1920s backdrop. The historical details and mannerisms are spot-on, creating a step back into the past that is delightful. A Most Efficient Murder is clever, enjoyable, charming, and a must-read for all historical mystery lovers.