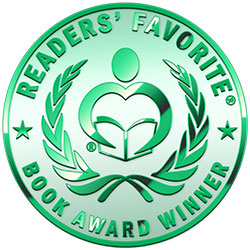 Reviewed by Viga Boland for Readers' Favorite
When a memoir has earned 77 5-star reviews on Amazon, along with several awards, one has to wonder what sets A Mother's Dance by Pattie Welek Hall apart from the bulk of memoirs...one of the least popular genres with both readers and publishers. How has Pattie Welek Hall earned such praise and recognition for A Mother's Dance? The answer lies first and foremost in the marketability of A Mother's Dance. The most riveting and memorable memoirs have an audience looking for stories like this, ones that deal with traumatic events in ordinary people's lives, stories that offer hope and inspiration to others who might be experiencing the same.

The second reason A Mother's Dance succeeds is the author's style: Pattie Welek Hall writes like a novelist would! She opens with a scenario that immediately captures the interest of any parent: her son, Casey has been involved in a horrific motorcycle accident and is in critical condition with a brain injury. What parents don't dread the possibility of news like this when it comes to their children?

The third reason again rests in Patti Welek Hall's writing skill: it's all too easy, and unfortunately common for those relating the events and emotions of life-changing events to rely on simple narration. That is the least effective way to keep readers reading and to give depth to all the characters in the story. And this is the area in which Patti Welek Hall really sets herself apart from other memoirists. She handles dialogue smoothly and uses lots of it to move the story along and let all the characters show the reader who they are and what they think and feel. She slips into flashbacks as easily as a bird alights on a tree branch. These flashbacks are frequent, but never too long, and always relevant to the story and the characters being revealed by them. Again, this is an area so often badly handled by too many memoirists, but Patti Welek Hall is an expert at using flashback techniques.

Those who have strong faith, whatever their religious leanings, and those who also believe in meditation, spiritual healing, and the power of prayer will be especially caught up in A Mother's Dance. The author relied heavily on her beliefs and faith to carry her through not just the trauma of nearly losing Casey, but the additional heartache some years later of losing his older brother, Bo. Where Casey made a wonderful recovery and eventually went on to have a happy married life, Patti lost Bo to an overdose. But her faith carried her through it all. A Mother's Dance is inspiring and well deserving of the accolades it has received, including this 5-star review.