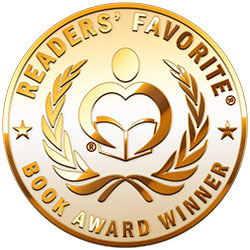 Reviewed by Anne Boiling for Readers' Favorite
This is the true story of Elise Crawford and the murder of Mark McLaughlin. Thanksgiving Day 1998 changed Elise's life forever. Crawford pens her story hoping to assist others grieving. Crawford utilizes photographs, newspaper clippings, and interviews with witnesses to tell her story.

On November 27, 1998 Seattle Metro bus operator, Mark McLaughlin was murdered by a transit rider. McLaughlin grappled with the man for the gun. The bus and its 32 passengers went off the Aurora Bridge and landed onto of an apartment complex. Crawford shares the rescue effort and the search for Mark.

Crawford successful connects the reader with Mark. He was a large man and a caring individual. He loved people and was always ready to help them. Elise describes their courtship. She and her children rode his bus each day. They were friends first and later husband and wife. For over 10 years Mark was Elise's most ardent supporter. With him at her side she could accomplish anything.

Crawford takes the reader with her as she grieved. She refuses to accept his death. Her health languished. She lived in despair. Only after she accepted his death could she continue her life.

Elise Crawford is a talented author. She is a remarkable woman and her story is inspiring. Keep the tissues close at hand. I expect we will see more from this author.