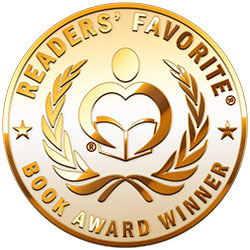 Reviewed by Jack Magnus for Readers' Favorite
A Rainbow Every Day is an educational children's picture book written by Fiona Smart and illustrated by Vanessa Alexandre. The little boy in this story loved to play with his favorite toy, his unicorn king. The two of them would go on voyages to imaginary lands where everything was fun and delicious things to eat were abundant. He found lollipop trees, cupcake clouds, and even a hot dog train. Then one day, after overindulging in sweets, the little boy felt awful. Was he ill? Or was it indigestion? His best friend, the unicorn, had some marvelous advice for him. The unicorn gestured to the colorful rainbow arching overhead and explained how its bright colors remind him to eat colorful fruits and vegetables every day. Following that rainbow meant you'd have the energy and stamina to keep on playing and get stronger day by day. The unicorn also sang him a song about the rainbow of healthy fruits and vegetables. Who knew getting strong and healthy could be so much fun?

Fiona Smart's A Rainbow Every Day is a fun and light-hearted introduction to healthy eating for kids. Smart includes a search-for puzzle on every page -- can you find the golden star? -- and she also provides a link to a recording of the official "A Rainbow Every Day" song. While the more skeptical child may still prefer cupcakes to beets (after all, honestly, who doesn't?), Smart's verses give kids real-world reasons for choosing the healthy stuff. Vanessa Alexandre's cheerful and colorful illustrations are loads of fun to look at as caregivers and children alike enjoy the story of a small boy and his unicorn friend. This book might actually convince some young readers to try a colorful fruit or veggie or two, and that's a good thing. A Rainbow Every Day is highly recommended.