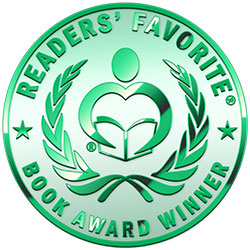 Reviewed by K.C. Finn for Readers' Favorite
A Schizophrenic, Tapped & Skipped: Hope In The Midst Of Madness is a work of non-fiction in the memoir, inspirational and social issues subgenres. It is intended for the mature adult reading audience and was penned by author J Mark Stacy. In this harrowing, raw, and in-depth account of what it's like to live with those who suffer from severe schizophrenia, we explore the difficulties of one particular family. Herein we learn about the unending power of one mother's love for her family and how, through her relationship with Christ, she is able to endure the pain and continue to seek solace for those who are vastly overlooked by society at large.

The first word that comes to mind when writing about the reading experience of this novel is 'worthy', both because it is worthy of your time as a highly compelling memoir and account of real-life turmoil, but also because the cause which it highlights is incredibly worthy too. The book is not for the faint-hearted and certainly contains a lot of disturbing and upsetting content, but at the same time, there is a keen sense of the importance of the work in bringing mental health issues, particularly schizophrenia, to the forefront of our consciousness to show how little support there is for sufferers. Overall, A Schizophrenic, Tapped & Skipped is a testament to the power of faith and the inner fortitude of a dedicated parent who allows love and light to flow through her, even when times require harsher measures and tough decisions to be made.