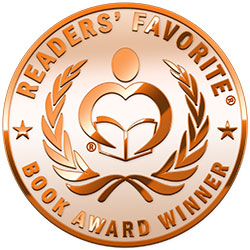 Reviewed by K.C. Finn for Readers' Favorite
A Spell of Rowans is a work of fiction in the fantasy genre. It is aimed at the adult reading audience and was penned by Byrd Nash. The book follows the Rowan siblings as they deal with the fallout of their mother's death. Not a mother they will miss terribly, but one whose influence saw the siblings develop unique magical abilities which they must use to survive as a murder inquiry begins in which they are all potential suspects. As the police get ever closer to the wrong conclusion and the townsfolk their mother tormented begin circling around, their lives are complicated further by an old flame who knows the truth of their powers.

There's a lot of heart in this story about three siblings recovering from the traumatic upbringing they received at the hands of their mother. While the three siblings have magical abilities, the human connections and sense of healing are fought for and earned throughout the story, bringing a real sense of wonder. A testament to Byrd Nash's gift for prose is that in a fantasy world, the everyday human moments are the ones that feel the most magical. The Rowan siblings, particularly middle child Victoria, are well-considered characters who are easy for readers to bond with as they move forward on their recovery journey after a traumatic childhood. The subject matter of A Spell of Rowans is challenging, and Nash is wise to include a trigger warning in the blurb. But do not let that deter you as the subjects are treated tastefully and respectfully. This is a wonderful read that I recommend to all.