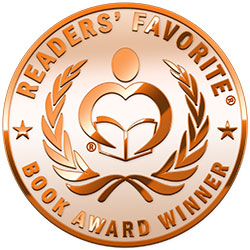 Reviewed by Emily-Jane Hills Orford for Readers' Favorite
Did you know that everyone is a superstar? Unique and special in their own way? Even you! Just like all the sparkling stars in the night sky, each one of us is different. Bigger or smaller, brighter, and in many different shapes – we can shine in our own way and achieve our own dreams. Meleah is excited that it's career day at school and the teacher has arranged for special guest speakers to come and talk about their chosen careers. There's a doctor, who inspires Meleah, but her friends put her down by reminding her that she needs really high marks to become a doctor. Meleah is usually an average C student. Discouraged, she picks up when she listens to the police officer, the firefighter, and the zookeeper. Each time, her fellow classmates put her down and point out one of her deficiencies that would prevent her from pursuing any of these careers. She really wants to help people, but she's forgotten the helpful, loving advice of her father that she really can be whatever she wants to be: "There is only one you, so embrace your shine because there is nothing else like it in this universe."

Kendall Newell's picture book story, A Star Upon a Dream, is a sweet story with a profound message: to believe in yourself and aim for the stars. The story emphasizes the importance of dreams and working hard to follow those dreams in spite of the odds stacked against you. The plot follows Meleah's journey from excitement to despair and back to excitement again as she is presented with multiple career choices. The simple conversation with her father, both before and after school, will soften the heart and strengthen the resolve of many a young reader. The language is aimed at the young early reader and the illustrations are bright and colorful to add appeal and interest to the story. Like the stars in the sky, we are all a "star upon a dream," unique and original and powerful in our own diversity and our own abilities. Beautifully told.