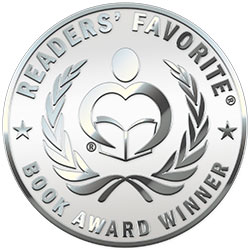 Reviewed by Mamta Madhavan for Readers' Favorite
A Turbulent Mind: My Journey to Ironman 70.3 by Swetha Amit resonates with all aspiring triathletes to pursue their dreams. The author has shared her triathlon customized plan, based on her fitness levels, and her journey is proof to all aspiring athletes that it is never too late to start anything and age is just a number. Her story is encouraging to readers who want to become triathletes and motivates them to keep tri-ing. The author's rollercoaster journey speaks of her challenges, highs, and lows endured during the training; her grit, determination, and perseverance. Most important of all, the way she overcame her fears to emerge victoriously is inspiring and will motivate many readers to pursue their dreams of becoming a triathlete.

A Turbulent Mind is straightforward and honest and Swetha Amit is vocal about her journey as she shares the details. Adjusting to a new country, fighting her inner demons, self-belief, support from her husband, etc. this book has it all to make readers believe in themselves, stretch beyond their comfort zones, and become successful. The Ironman triathlon is one of the toughest endurance sports. I admire the author's strength, determination, and perseverance. Her success story is commendable and will inspire many readers to become confident in pursuing their dreams, transitioning to new skills, and also conquering their fears. The book is definitely a keeper for those who are looking to become triathletes and also to those who are already there to relive their journey.