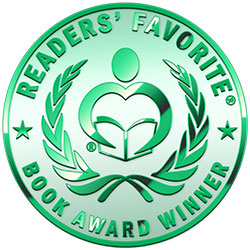 Reviewed by Katelyn Hensel for Readers' Favorite
ABC, Adoption & Me - a Multi-cultural Picture Book for Adoptive Families is a must-have for families who have adopted a child or are considering adopting. Gayle H. Swift and Casey Anne Swift have crafted a sweet and fun book that shows that it's okay to have a family that isn't "traditional." It raises important questions that need to be addressed by adopted families and showcases that love and acceptance are huge parts of what brings families together.

As someone considering adoption very carefully, ABC Adoption and Me seems like a great read for an adoptive family. Adopted kids can be very sensitive to their situation, even if they were adopted from birth. There is a lot of potential stress there that can be avoided if you just talk to your kids about the issues.

The illustrations by Paul Griffin were very nice. Though they seemed like they were done digitally, I still really liked his artistic choices. The colors were bright and beautiful and matched the text perfectly. I especially loved how different nationalities were represented and shown so that many kinds of families could relate.

Gayle H. Swift and Casey Anne Swift clearly have done their homework with this book. I especially appreciated the "How to Use ABC, Adoption & Me" section which clearly notes how adopted children may be feeling and why the book is important. I'd say it's a definite must-read for adopted families and regular families alike as it has a sweet storyline and great meaning to it.