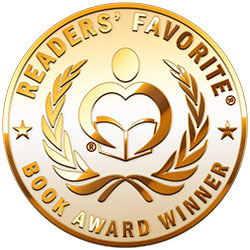 Reviewed by Jack Magnus for Readers' Favorite
ABC the Bible Way is a religious-themed picture book for children written by Tope Umah. Children usually learn the alphabet through association with images, animals, and objects. The author of this picture book has used themes and elements of the Bible to help children understand the Bible while they learn their alphabet. Each letter contains an association to an object along with a short story or paragraph which connects it to the Bible. The letter "b" is for Boat, specifically, the boat Jesus was sleeping in when a powerful storm came up and his followers woke him up, fearing they would drown. The letter "g" is associated with Goliath, the giant of the Old Testament who was defeated by David, who was sent by God. And "m" is for Moses, who feared his leadership role due to his speech difficulties but was entrusted by God to help the Israelites escape slavery.

Tope Umah's ABC the Bible Way is a fascinating and well-presented work that introduces biblical themes to young readers while they learn the alphabet. The stories connected to each letter are fascinating and connect themes to those letters beautifully, and the accompanying illustrations take those lessons one step further. I especially appreciated the illustration for the letter "o," which shows a young boy in a temple filling the lamps on a lampstand with olive oil, and the dramatic panel for "p" which shows Samson breaking free of the stone pillars to which the Philistines had chained him. Each letter and its accompanying story and illustration work quite well as mini-lessons in a biblical study for young readers. ABC the Bible Way is most highly recommended.