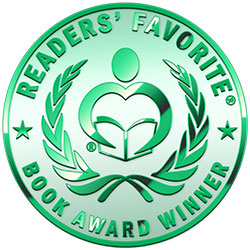 Reviewed by Natasha Jackson for Readers' Favorite
Acadian Waltz introduces us to Nora Kehoe, a head strong outspoken physical therapist who mostly knows what she wants out of her life despite everyone telling her she'd be better off with a husband. Feeling pressured to settle down by her overbearing mother, Nora meets Dr. Blessing after one of her many blind dates ends up in the emergency room. Upon entering into a relationship with Dr. Blessing, whom her mother adores, every doubt and insecurity instilled into her by her mother rises to the surface making her doubt every action. It is no wonder she constantly doubts herself since calling Dr. Blessing a jerk would be an understatement. Alexandra Weis does a fantastic job of illustrating what happens when we allow other people to dictate our lives. Honestly, if I had Claire for a mother I would be living as far away as possible and enjoy a Skype-only relationship with the woman.

The plot is well-crafted and the story is touching, especially the long history between Nora and her childhood friend and protector Jean Marc Gaspard. Though in adulthood Marc and Nora have a strained relationship filled with sexual tension, he still tries his best to keep an eye on her and will have you rooting for him from the moment you meet him. I swear at times I wanted to grab Nora and shake her; she has so much contempt for Marc, yet puts up with more than any sane woman should from John Blessing. I am not ashamed to admit that I had a bit of a crush on Marc and offered (in my mind, of course) to take him off Nora's hands until she got her head on straight. While the decision of whom Nora should choose seems obvious to the reader, the indecisiveness she feels in reaching a decision comes through clearly, which is a testament to the writing skills of Weis. Overall this was a captivating read that draws you in and makes you care about these characters and that is the mark of a truly great story.