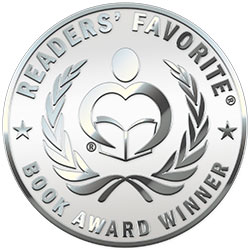 Reviewed by Jack Magnus for Readers' Favorite
Accidental Travels of a Single Woman is a nonfiction travel memoir written by Terry Woods. When her doctor advised her that she needed to avoid the heat of Las Vegas summers, Woods weighed up her options and decided to opt for extended travel rather than spend her summers hiding in her air-conditioned home. At first, she used the time to visit friends and take trips she'd been planning on, but she soon realized she needed other ideas. Woods found the Affordable Travel Club and learned about European home exchange opportunities. Between the two, she's been able to spend her summers meeting new people, having unforgettable adventures and becoming a part of some remarkable families as a result of her extended visits. This book reflects the sixteen years she spent traveling, which began with a month-long home exchange visit to Milan.

Terry Woods' nonfiction travel memoir, Accidental Travels of a Single Woman, will delight armchair adventurers and, no doubt, tempt many of them to consider their own membership opportunities in travel clubs, housing exchanges and other travel opportunities. Her stories are wonderful and soon had me imagining each of the places she describes so well. Woods seems to have an affinity for people; something which has made her travel much more than just seeing the sights in other places. As she shared her stories about the people who quickly became good friends and family, I found myself in awe of her gifts for empathy and congeniality. I loved visiting Lake Louise and other parts of Canada with her, marveled at the resurgence of New Orleans and laughed with her at the awful Mimmo and her escape from the highly overrated Vico del Gargano. Accidental Travels of a Single Woman is well-written, engaging and quite entertaining. It's most highly recommended.