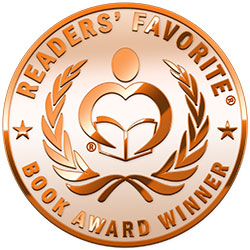 Reviewed by K.C. Finn for Readers' Favorite
Acts of Hope is a work of fiction in the historical, interpersonal drama, religious theme, and emotive fiction sub-genres, and was penned by author Martin Elsant. Written as Part 2 of The Inquisition Trilogy, this work is the sequel to Acts of Faith. Working as a self-contained story, the novel also furthers the exploration of the fallout and effects of the Portuguese Inquisition as protagonist Maria Lopes meets a new band of people on different sides of the religious divide when she tries to reclaim her Jewish heritage. So begins a quest not only to understand herself, but to learn who to trust, and how to understand others along the way.

Having enjoyed Acts of Faith immensely, I was pleased to return to the sixteenth-century world which author Martin Elsant has created, and discover more about the Inquisition through the events of this novel. True to form, one of the things which hit me right from the off was the immersive atmosphere of this diverse world of different religions and cultures, and the tension in this second novel was amped up to boiling point throughout as we discover the suffering and sacrifices of many people of the time. I enjoyed the inclusion of the ensemble cast very much, showcasing different personalities and beliefs through some truly excellent dialogue techniques and narrative prowess. This makes for a work that packs an even larger emotional punch than its predecessor, and I would therefore highly recommend Acts of Hope to fans of the first book and those who enjoy intense and immersive world history in general.