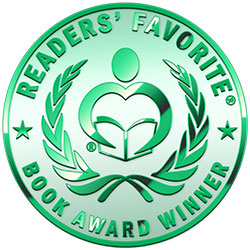 Reviewed by Lorraine Cobcroft for Readers' Favorite
Lucia Mann says, 'Parents abused by adult children suffer silently, shamed to the marrow by words, moods, acts, and blows that pierce through their imagined bubble of safety and kidnap any notions they had of sharing a mutually loving relationship with their children.' In Addicted to Hate, Lucia Mann relates a heart-wrenching tale of a woman who, after suffering hideous ongoing abuse and injustice, loves her three 'miracle' daughters unconditionally. Endlessly forgiving and excessively indulging, she feeds their sociopathic expectations and tolerates their shocking abuse, destroying relationships that might have finally brought her peace and happiness, and making her own life a living hell. And yet, she survives. Here and there, she reaps little rewards. She enjoys little victories. Ultimately, she finds the strength to defend her own right to happiness, and she builds a world in which she finds peace. Ultimately, her limitless capacity to love is rewarded.

Addicted to Hate is a challenging read in some respects, because it highlights a tragedy that causes indescribable pain for some parents. It shines a light on the frailty of humans and the appalling inhumanity of some of our species. But throughout a tale of suffering, there are glimmers of hope and reassurances of goodness and love. Whenever Maddie is at rock bottom, an angel appears and extends the kindnesses that reassure us of the inherent goodness in most of our kind. Maddie is a survivor. We can't help being in awe of her strength and courage. She richly deserves the admiration and gifts of love she receives at times of greatest need. Her innate intelligence and amazing capabilities might make it difficult for us to believe that people could treat her with such contempt, and impossible to comprehend the hatred and cruelty of the daughters she fought so fiercely to protect and showered with so much love. But if you have ever known a true sociopath intimately... if you have suffered the pain of being seriously abused by someone you love... you will relate to Maddie's flawed response to cruelty and ingratitude. You will recognize her abusers and understand her world. Hopefully, you will be inspired and reassured by her final victory, however hollow it may seem to some.

Addicted to Hate plumbs the depths of human psychology. Lucia Mann is a humanitarian and activist who has clearly seen and studied, in depth, the sociopathic psyche and the workings of the minds of survivors of the sociopath's torment. She offers us insight that is both shocking and inspiring. Lucia says her mission is to give voice to sufferers of brutalities and captivity. In Addicted to Hate, she gives voice to the Maddies of this world, whose undeserved sufferings seem never to destroy the inner strength and goodness that sociopathic partners and offspring so cruelly exploit. Hopefully, she brings wisdom, understanding, strength and hope to some of those who need it, and to so many of us who too often stand on the sidelines when we have the opportunity to help. It's a challenging read, but one that I am confident will leave you richer in understanding and empathy and greatly enriched in strength, courage, and capacity to love.