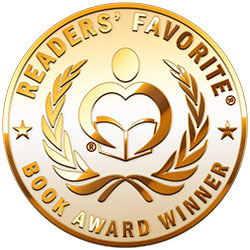 Reviewed by Andrew J Heller for Readers' Favorite
Adventures in Mythopoeia by John Dolan is an epic and endlessly intriguing novel that journeys from the slums of London to the country homes of the wealthy, with stops in between in rural villages, a castle in Wales, the green lawns of Oxford University, and a dozen other places, most of them real, in the United Kingdom. It is filled with action and a cast of characters from every level of society, including a band of petty criminals, mobsters, and the performers in a traveling circus, to the members of a bizarre and ancient secret society, and many others, each a distinctively drawn individual. But this merely skims the surface of this multi-level, well-written novel.

My interest in Adventures in Mythopoeia never flagged (in large part because of the author's lively, intelligent prose,) despite the fact that I failed to perceive much of the underlying structure, which was based on the Arthurian cycle and classic Greek mythology, particularly Jason and the Argonauts. I would suggest that any reader like myself, whose memories of Edith Hamilton's Mythology are hazy, and whose knowledge of the Arthurian cycle comes mostly from a Disney movie and the musical Camelot, should either brush up on these topics or read the appendix before starting the novel to be able to fully appreciate Mr. Dolan's achievement. However, even without any such preparation, Adventures in Mythopoeia can still be thoroughly enjoyed by anyone who likes a good story. John Dolan's style is engaging, his descriptions of people, places, and things seem to always find the telling detail, and when his characters speak, they do so authentically, whether they are uneducated brawlers from the gutter or absent-minded professors in search of a Theory of Everything. I have only the highest praise for Adventures in Mythopoeia, and I can recommend it without reservation.