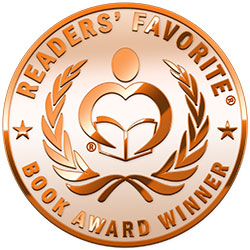 Reviewed by Sarah Stuart for Readers' Favorite
All My Loves and Deaths is a collection of sixty poems by Adele Seronde. They have been written as a long and eventful life travels towards its end, and the content reflects this: family, friends and loves lost, experiences that age decrees can never be repeated, and memories of special times, happy and sad. These poems are very different, but people and events which touched and captivated Mrs Seronde are crystal clear. All My Loves and Deaths is a more descriptive title than anyone yet to read this book could ever guess.

Adele Seronde offers freestyle poetry at its very best in All My Loves and Deaths. I wondered when I read the first, Lifelong Friends, what more there was to say because it encompasses so much.

This is a verse from My Children: "You are my dearest stepping stones to living foundation blocks of blood and untold strength of considerate thought or caution, blind leaps to action, torrential anger, laughter, outstretched hands, quiet humor, tears and fire."

If Only. Who hasn't thought, if only? The writer was unaware the last sense to fade is hearing, until it was too late. "I would have gone those thousand miles to sit beside her with my heart inside her hand."

Requiem for Thistle, eleven verses long, tells a complete story. The vocabulary used is wide, but always clear, and used incredibly effectively, especially in Charlotte, whilst Memory says so much in six short lines.

This is a story told as life nears its end and yet reading it brings joy, and that is a tremendous achievement. All My Loves and Deaths is a book to treasure forever.