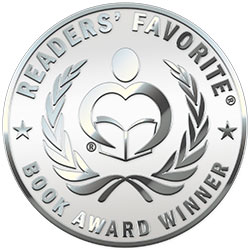 Reviewed by Saifunnissa Hassam for Readers' Favorite
Mike Martin's light mystery novel All That Glitters: The Sgt. Windflower Mystery Series Book 13 is a well-crafted suspenseful crime story set in Newfoundland. Sergeant Winston Windflower's long career as an RCMP officer ends when the Grand Bank RCMP station is closed down. He is now a Community Safety Officer for Grand Bank, Fortune, Garnish, and Frenchman's Cove. He and his wife Sheila own and run a B&B in Grand Bank. A guest, Robert Smart, from Burlington, Ontario, is found dead in his room at the B&B. Doc Vijay Sanjay, Windflower's long-time close friend and a former coroner, performs an autopsy for the RCMP and finds diamonds in Robert Smart's digestive system. Then Doc Sanjay disappears! Windflower and Corporal Eddie Tizzard, the interim RCMP inspector in Marystown, work together to solve the puzzling mystery. The case grows in complexity and danger when the RCMP in St. John's informs them that an extremely dangerous diamond smuggler may have kidnapped Doc Sanjay!

I thoroughly enjoyed reading All That Glitters, particularly for its outstanding characters. I liked how the crime storyline brings out Windflower's courage, compassion, and deep concern for the safety of the Grand Bank community, and his determination to protect the lives of fellow RCMP officers. I also liked how Windflower's everyday life is interwoven into the plot, as a loving husband, father, and trusted and valued friend. And also a great cook! I liked the drama of family life, of love and sadness, picnics and hikes, together with worry, fear, and concern for family safety. I think these details of family, friendships, and community, bring the other characters vividly to life and heighten the suspense as Windflower and his fellow officers intensify the search for the diamond smuggler. I loved the evocative descriptions and history of coastal communities, past and present, making for realistic settings in the story. With unexpected and dramatic twists and turns, All That Glitters by Mike Martin is a page-turner, a gripping mystery and crime story!