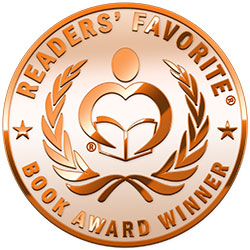 Reviewed by Deborah Lloyd for Readers' Favorite
Alycat and Bugsy excitedly began Tournament Tuesday with a race downstairs. Alycat almost tripped on her brother's lucky golf ball he had left on the steps. Bugsy believed this special ball, with a star on it, brings him luck while playing golf. When Mom, Dad, and the children were in the car, ready to go to the golf course, Bugsy realized he had forgotten this ball. His mother reminded him it is hard work and practice that improves a golf game. But at his insistence, Alycat went back into the house and got the ball for him. They soon joined their friends on the course and played eighteen holes of golf. Bugsy played well, but there was a surprise for him at the end of the game. Author Alysson Foti Bourque has written an engaging children's book in Alycat and the Tournament Tuesday.

The story is entertaining while imparting an important message to children. Hard work and practice are necessary to attain one's goals, not lucky items. Also demonstrated is the support among family members, as well as camaraderie among friends. The illustrations by Chiara Civati are delightfully detailed. The pictures will capture the imaginations of young children. This book provides an opportunity for parents to discuss the benefits of practice in every area of a child's life – from schoolwork, sports, or playing a musical instrument. Alycat and the Tournament Tuesday, written by Alysson Foti Bourque, teaches an important life lesson to young readers. It is one book of a series that children will love!