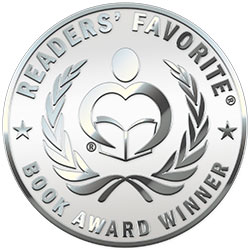 Reviewed by Carol Thompson for Readers' Favorite
America's Greatest Blunder by Burton Yale Pines is a fascinating story of America's involvement in World War I. The author takes the reader through a detailed account of the war in a well-referenced documentary with a very descriptive narrative. Consider it a compilation of every history book written about the war. The author's descriptions throughout the book are well-written. "Germany's grand, carefully studied, meticulously tweaked and extensively rehearsed Schlieffen Plan for a swift victory over France had crumbled," is one of the many excellent sentences from the book.

The author's description of the Western Front brings a feeling of being there and most certainly allows the reader to feel the power and horror of war. We are taken through the Wilson administration and his failure as a peace broker. The United States entered World War I on April 6, 1917, following a Declaration of War on Imperial Germany by Congress. In June 1917 the first American troops arrived in France. The American soldiers became known as "doughboys" and the author does an excellent job of taking us on the journey of war. I highly recommend this book for history buffs and those who would like to learn more about WWI, but don't want to read 30 or 40 books on the subject. This book will give an accurate overview. I thoroughly enjoyed it.