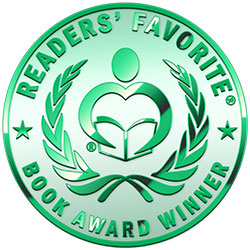 Reviewed by Tracy A. Fischer for Readers' Favorite
In a wonderful offering by author Lucinda E. Clarke, Amie: An African Adventure is a book that is sure to be enjoyed by many. Follow the story of Amie, a young Englishwoman who was living a fairly typical life. She'd stayed in her home town, was close to family and friends that she'd known her whole life, and lived a life she pretty much expected. But when her husband tells her that they will soon be moving to Africa, where he is being sent for work, her stable life is turned topsy-turvy. An African Adventure is certainly an appropriate subtitle for this book, because that is exactly what Amie finds, filled with action, intrigue, adventure, danger, and even a time of being lost. Amie: An African Adventure has something for everyone!

I very much enjoyed this book. Author Lucinda E. Clarke has done a fantastic job in creating characters that her readers will truly connect with, relate to and care about. She has done a wonderful job in scene settings, and readers may look up from the story and find themselves surprised to be in their familiar environments instead of on a hot and dusty road in Africa. I am pleased to recommend Amie: An African Adventure to any reader who enjoys an adventurous tale. I was delighted to see that author Lucinda E. Clarke already has a second book about Amie available, and will be certain to read that one just as soon as I can. If it's anything like the first installment, it will be a great read!