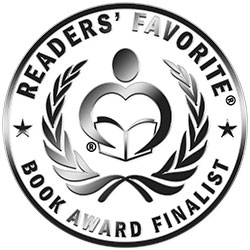 Reviewed by Jack Magnus for Readers' Favorite
An Absence of Faith is a suspense novel by David W. Gordon. Detectives Kate Manning and her partner, Mike Cooper, have a serial killer on their hands, who's preying on single young women in New York City. Each victim was found in her apartment with her heart missing, and the accompanying mutilations have them concerned over the increasing anger and rage the perpetrator is displaying. Father Gregory Sloan knows all too well who that perpetrator is. His younger brother, Victor, brings him the grisly trophies he collects and neatly wraps in gift boxes, and he presents each one to his hapless brother in the confessional. Victor doesn't believe in God; after all, how could God let his mother be a junkie and die instead of being there for him? Victor has promised that he will keep on killing -- and bringing his brother those trophies. Victor knows Gregory can't help but honor the promise he made to his mother to protect his younger brother, and he's bound by his promise to God to honor the secrecy of the confessional.

David W. Gordon's police procedural novel, An Absence of Faith, is dark and unsettling. Gordon indicates in his foreword that this novel was written at a time when the death of a loved one caused him to have a crisis of faith, and indeed, both Victor, the serial killer, and Kate, the cop who's on his trail, question whether God exists, and if he does they each wonder why God allows the bad stuff happen. The suave, affluent and polished Victor, whose carefully arranged exterior hides untold depths of anger and madness, is a chilling and dark killer, and his insanity lends a gritty atmosphere to this thought-provoking novel. I found the police procedural aspect of this story to be quite effective, and enjoyed watching as the two partners work to reconcile their professional and personal relationships. An Absence of Faith is a taut, well-constructed and fast-paced novel of suspense, and it's highly recommended.