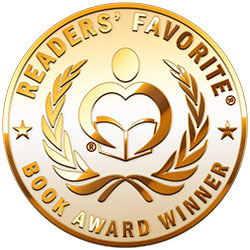 Reviewed by Anelynde Smit for Readers' Favorite
The Unlit Candle by Caren J. Werlinger is a deep and touching novel about three women who struggle with not only their faith but their sexuality. We are introduced to Pip (or Patricia) and her family. Her father and brother both work in the family business in the mill but Pip has bigger plans. She sees them running a bakery and controlling the market with Mr. Wasserman, the hotel chain owner, who sees the brilliance of her plan. There she meets Toni Andretti, a wild female who also visits clubs for women at night. She is the first to help Pip build the bakery and bring her own sexuality to life. The 1950s was not such an accepting time. She befriends a nun called Ruth who takes her and her little sister to St. Bridget's and it changes her life forever. We later skip in time to Mother Theodora who is almost near retirement and is questioning her decisions and her stay at the abbey. We also meet Lauren who has lost Mickey (Michele) in an accident and still deals with the pain of loneliness and loss herself. What they all have in common is their stay at St. Bridget's and their journeys overlap in the most incredible way. This is not an easy read but one worth doing. These three tales will change your life.

The Unlit Candle by Caren J. Werlinger is a breath of air after all the sexual tension you might find in other LGBT books. This is a story from the heart about making decisions and staying with them even if it costs you everything. This was a deep look into people and who they are versus who they think they are. Pip's story surprised me as she made the change from a bakery owner to a nun in a couple of chapters but she had her reasons and the story unfolds so nicely. Lauren's story was one of tragedy and the power to move forward even if you don't have it all figured out. The fact that she had such a great support system was touching and kind. You welcome the characters into your world and you hold them close as only a friend can because that was so touching about this story. You do not see them as far-off characters being portrayed in a book; you find them close to your heart. A must-read for someone looking for direction in their own lives.