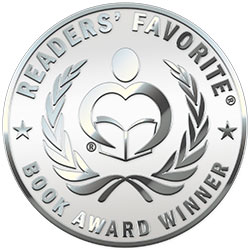 Reviewed by Cheryl Schopen for Readers' Favorite
In Ancient Guardians: The Awakening, the third book in the Ancient Guardians series by S.L. Morgan, things continue pretty much right where we left off at the end of the second book. The people of Pemdas are still grieving, and Levi is getting used to his new position as emperor. Trying to move on with their lives, Levi and Reece get married in a beautiful celebration. While they are away on their honeymoon, a strange man appears at Pemdas with shocking news: Emperor Navarre is alive! Soon Levi, Reece, Harrison, and the other Guardians work tirelessly to find a way to rescue Navarre and bring him home safely. With a surprising new galaxy to discover, unknown yet dangerous enemies to battle, and an unrelenting determination to get their emperor back, Levi and Reece may have to face their biggest challenge yet.

It has been about a year since I read the first two books in the series that I soon found myself obsessed with. I decided not to refresh my memory by reading the first two books again because I was too excited to read this one. That was not a mistake. S.L. Morgan has a way with her writing to instantly pull readers back into the magnificent world that is Pemdas. I felt like I had never left. The third installment had the perfect blend of romance and action. The book started off with a romantic wedding ceremony and continued on to an even more romantic honeymoon. Unfortunately, their vacation time away from reality is cut short, and we are thrown into a suspenseful and unexpected adventure. What I have always loved about this series is the characters. And I can happily say that this book did not disappoint in that category.

Being the third book in the series, it didn't seem possible to witness these unforgettable characters develop even more, but they truly do. We see a whole new side to characters like Reece and Harrison, which was refreshing. Plus, the plot was exciting and kept me on the edge of my seat, not to mention the ending. What a cliffhanger! The Awakening continues the Ancient Guardians story in an unpredictable and exciting way. S.L. Morgan truly has a way with words and an incredible talent for storytelling. I can't wait to see where the rest of this story goes.