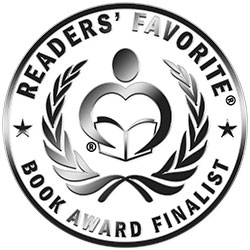 Reviewed by Cassie Widjaja for Readers' Favorite
Ancient Sky Watchers & Mythic Themes by Julie Loar is an absolute must-read for those interested in astrology, astronomy, and mythology. Having studied metaphysics intensively for twenty-five years, Julie is widely regarded as an expert in her field. For two decades, Julie's insanely popular astrology column has appeared in the Atlantis Rising magazine. As the first in a two-volume anthology, this volume contains forty articles that originally appeared in issues of Atlantis Rising magazine from 2001 until 2019. Categorized by topic and not chronologically, these articles explore Greek gods, ancient civilizations, prophecies, zodiacs, the latest discoveries in astrophysics, and much more.

I have always loved learning about zodiac signs as I found it interesting to reflect on the similarities and differences between my personality and the archetype of my zodiac sign, Taurus. Hence, you can imagine my delight when I first came upon Ancient Sky Watchers & Mythic Themes. I fell in love with how well-researched the book is. Though I learned a lot about past events and myths, it never felt tedious, and I enjoyed reading this book. Julie Loar has done a remarkable job of explaining each topic clearly and concisely. Though each chapter discussed a different subject, the book came together as a cohesive whole. I also greatly appreciated the formatting of the novel, which made it easy to read. My favorite chapter had to be 'Children Of The Gods: Sky Gods And Human Destiny' because I was struck by how ironic it was that men would worship gods who were much so like themselves in all their flaws.