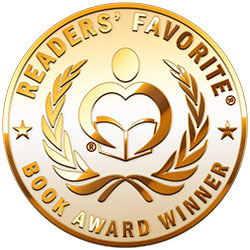 Reviewed by Patricia Day for Readers' Favorite
Barbara Lopuszynski's book, Angel and Brie, is a sassy, heart-warming yet sad story of two young teen girls from very different backgrounds: each dealing with being in foster care. Each one is experiencing rejection, lack of love and parental care, and dreams of the day when life will be okay again. Whatever okay means. Angel is a rebel – despite her name. She hates feeling unloved and rejected. Hates that her father shows more interest in alcohol, drugs and sex than he does in his daughter: her. She's lost count of the times he has promised to change. Now she's an angry teenager doing everything she can to be obnoxious. She dresses to shock and wears her hair short, colored and spiked. She no longer cares. Brie, short for Brianna, is an academic. She loves animals and knows she wants to study them, and work with them when she gets older. With her beloved Nana dead, she relies on the hope of an elderly aunt to take her in. Her parents are long gone. The health of her aunt is poor – hence the need for her to be in foster-care. Despite the losses in her young life, she shows more hope than Angel, convincing herself that she has a home to go to.

When a big wolf-dog comes into their lives, their thinking takes on a new dynamic. They jump into action, as they realize the animal shelter plans to euthanize their dog-friend and it becomes their mission to save their four-legged friend. How they do that and the impact it has on their own lives and thinking makes very interesting reading. I'm far from being a teen, but I'm sure this book would be a very cool addition to any pre-teen or teen library. A beautiful read. Excellent story for teens. The relationship development is awesome.