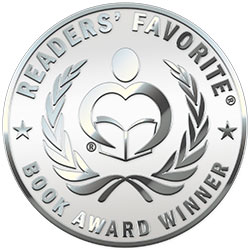 Reviewed by Tammy Ruggles for Readers' Favorite
Animal Lab, by Bob Zeidman, is the kind of compelling dystopian novel that classic 'what-if' sociopolitical fiction is made of. Imagine one day humans are gone, and only lab animals remain, waking up knowing how to reason and communicate. Left without human guidance or interference, the animals know they need to create structure and order in some way, where everyone knows the rules, rights, and responsibilities. When they learn of a failed socialist farm in England, they decide to avoid the same fate by making a constitutional democratic republic, complete with elections, symbols, a flag, leaders, a system of checks and balances, and a name: Animerica. The question is, how long will it last? Will their animal nature let it succeed?

Zeidman has crafted an award-winning, engrossing novel full of symbolism and meaning relevant for today. This cautionary tale sounds alarm bells of a possible, eventual failure of American society, culture, and freedoms, but does anyone care to connect the dots? Where is the future headed? Is humanity headed on a collision course, and, if so, how can a crash be prevented? Even if you don't agree with all the concepts in the book, the author offers powerful ideas to think about. You may be reminded of a George Orwell novel, but Zeidman puts his own stamp on this strong, important story. His insight and attitude are laser-sharp; delivered with talent and precision. The scenario presented is unsettling and provocative, designed to lead readers to think about what could be, what should be, and what is. No matter which side of the woke-culture fence you fall, Animal Lab by Bob Zeidman is a sobering blast of fresh air that needs to be read and shared--this generation's Animal Farm.