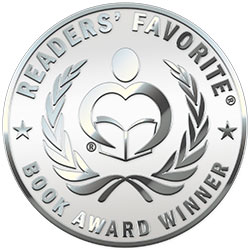 Reviewed by Lit Amri for Readers' Favorite
Set in the near future, Apex Predator by Kelvin Kwa follows the story about the race between the Chinese military and the U.S. Navy Seals to retrieve a fallen satellite in the Arctic Circle. Unknown to them, deep beneath the polar ice cap, a snakelike ancient mythological creature has awakened. The satellite crash causes the destruction of its hatchlings and the gigantic creature wants revenge. This 649-page science fiction thriller does not feel lengthy at all. It hits the ground running. Kelvin Kwa did not waste any time to introduce the malicious yet intelligent serpentine beast. Fast-paced and action-packed, Apex Predator can rival any adrenaline-pumping Hollywood movies. The creature is relentless and the humans are tested beyond their imagination; they need more than military might to survive.

It is not just the action scenes and the creature that stand out here, though. In terms of characters, Master Chief Carter Bohem, Captain Marcus Cartaneo, Executive Officer Rudi Jessen – just to name a few – Kwa shows marvelous skill through deftly written protagonists and maintains their significance to the story from start to finish. I am amazed that Kwa has plenty of time to develop his characters in a high-speed and hectic plot. On the whole, Kelvin Kwa has the streak of inventiveness and originality that rivals some of the established sci-fi writers that I know. That being said, the editing has some dents but very few and hardly fault the story at all. Full of gripping twists and turns, Apex Predator will keep readers turning the pages.