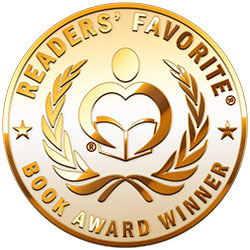 Reviewed by Emily-Jane Hills Orford for Readers' Favorite
Time is relative. That was the basis of Einstein's theory of relativity. But relative to what? The possibilities of 'what if' are endless. What if we really could go back in time? Or, for that matter, forward in time? Can we change the course of history by just being there? The mystical theories of time travel have inspired and influenced creative minds for quite some time. Science fiction suggests various forms of equipment required to make this leap into the past or the future. But what if all that was needed was quite literally a leap of faith, a meditative transformation into the infinity, the time line which is infinitesimal and connects all times? And what if the ability to transcend into this infinite time/space equilibrium is the only way in which the world as we know it can be saved from the ultimate devastating Armageddon, the one that we all fear as opposing forces around the world continue to flaunt their powers?

Don Mardak's Christian mystical science fiction thriller, Armageddon and the 4th Timeline, is a fast-paced, action-filled drama of multiple dimensions. As the possibility of the annihilation of planet Earth approaches, another possible plot emerges, the mystical time travel alternative that will unravel the events leading up to Earth's ultimate tragedy. Each plot interweaves with and complicates the other. The tension builds substantially as the reader learns about past events, about how early Christian history affects in so many ways what happens in the present. And, in the end, the plot takes the reader, quite literally, back to the beginning. A very powerful, thought provoking approach to the end-of-the-world theme. Well done!