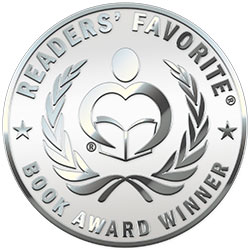 Reviewed by Anne Boling for Readers' Favorite
Garret was only five years old when his way of life was completely altered. A freak accident left him paralyzed from the neck down. While he lost all use of his limbs and could not breathe on his own, his mind was unaffected. Dr. Karen Hutchins Pirnot, Pediatric Clinical Psychologist was asked to treat Garret's depression. They quickly became close friends. Pirnot taught Garret relaxation methods that assisted him in staying calm.

In As I Am, Garret shares his story. He begins with the accident, takes us through his years in school and into his life as a young adult. Garret is a personable young man. He has tenacity. Garret Lee Frey is an inspiration to all people. I admire his attitude.

As I Am is an incredible read. I couldn't put it down and read it in one sitting. He writes in an easy to read, conversational style. Garret doesn't waste his time complaining. As I Am, A True Story of Adaptation to Physical Disability by Garret Lee Frey and Dr. Karen Huchins Pirnot is a must read book!