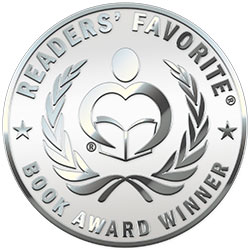 Reviewed by Lisa McCombs for Readers' Favorite
When estranged brothers Tom and Jason Prendergast are informed of the death of their father, a rare shared emotion of relief flits briefly across their individual minds. The man was evil. Always putting brother against brother, degrading each son at every opportunity. With the news of his death, neither Jason nor Tom gave any thought to the other. Until they read a stipulation that required the boys, now men, to travel across the country together to dispose of their father's ashes. While tantalized by the mysterious dangling of a golden carrot under the guise of a last will and testament, Jason and Tom set off on a dangerously uncomfortable road trip.

Having nothing in common but their disdain for their father, the two Prendergast siblings endure many miles of emotional digs at one another's character. While Jason has devoted his life to working with incarcerated men in the courts correctional system, Tom has spent the same amount of years in a more civilized business world as CEO of Silver Lining Aeronautics. Never thinking it possible to appreciate the other's life choices, the Prendergast brothers survive the cross country trip with the ashes of their father in tow.

Ashes by Steven Manchester is a heartwarming tale of emotionally bruised brothers separated by the abuse of their alcoholic, gambling father. While at times pleasantly predictable, the reader witnesses a transition in language and actions that strengthens an ancient, buried bond between the brothers. At the conclusion of their physical journey, Jason and Tom make a discovery that changes their lives.