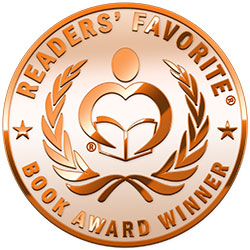 Reviewed by Caitlin Lyle Farley for Readers' Favorite
Thirteen-year-old Poppy Wainwright's mother is a drug addict and drunk who roams the United States, leaving Poppy to be raised by her Grandma Lainey in Arkansas. When Lainey dies, Poppy is sent to live with her grandmother's sister in Savannah. Aunt Sookie is an abrasive old woman whose chief joys in life are shooting her neighbour's twin boys with her BB gun and tending to her vegetable garden. Sookie is uncertain how Poppy will fit in with the locals and forbids her to leave the yard at first, but the young girl gradually befriends a few of the local children and a woman at the church. Poppy even meets a handsome boy and develops her first crush. It's only a matter of time before the secrets start falling from the Wainwright family tree.

Aunt Sookie and Me is a heart-warming tale with liberal sprinkles of laugh out loud moments. Michael Scott Garvin is a cunning writer and the plot of Sookie and Me is more layered than it appears in the first few chapters. Garvin confronts delicate issues surrounding gender equality and identity, sexuality, and rape culture in a matter of fact manner that keeps the story light while still providing food for thought. The characters in this novel are well developed and even mean old Sookie and Poppy's disastrous mother are likeable. Sookie and Me is a coming of age story with a distinct difference that has all the makings of a classic. I think everyone should read this book.