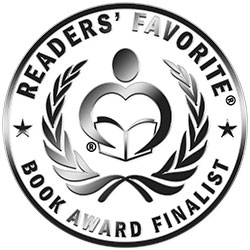 Reviewed by Jack Magnus for Readers' Favorite
Baby Trolls Get a Bad Rap: Underrated Babies, Book 1 is a children's social issues picture book written by Justine Avery and illustrated by Daria Yudina. Horatio, Grizelda, and Saul are trolls, but before you start wondering at how unlike trolls they look, you might want to remember that they are baby trolls. Just like human children, they don't look like the grownup version. Saul even admits that they are "hopelessly adorable." But the three young trolls are quite unhappy, and they are circulating a petition to address their grievances -- and they do have a few of them. Grizelda thinks no one likes them, but Horace thinks it may just be that people tend to overlook or ignore troll babies. The babies want people to start noticing them. Signing their petition is a great way to show them that you're on board with their agenda. After all, who doesn't want to be respected and noticed?

Baby Trolls Get a Bad Rap introduces three well-spoken young troll babies to young readers who may also feel overlooked, ignored and even disrespected because of their age, size or other personal attributes that make them feel different. The troll babies that illustrator Daria Yudina has created are marvelous, and you can't help but smile as the three of them ask readers to sign their petition. Justine Avery's troll babies have personality and pluck, and I've no doubt that young readers will find themselves nodding along with the three of them as they discuss how they simply want to be noticed -- and maybe even make a friend or two. This book is an ideal selection for storytime as it can lead to discussions about why troll babies feel the way they do and how human kids may need to share their feelings at times. This perceptive and charming book is most highly recommended.