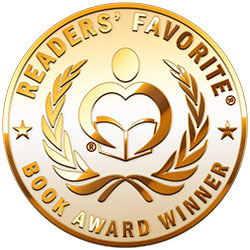 Reviewed by Bruce Arrington for Readers' Favorite
Bax and His Bubbles: All About a Kid and His Thoughts by Sonia Amin is a children's picture book about Bax, who is learning about his thoughts, both good and bad. His parents are there to help guide him in his everyday thought life, with suggestions to help him in his personal growth. In the "Note to Grownups" and the "Let's Talk About It" section are interactive discussion opportunities and practical help on how to work with children and their thoughts. In my opinion, this book can be characterized by this famous saying: "Watch your thoughts, they become your words; watch your words, they become your actions; watch your actions, they become your habits; watch your habits, they become your character; watch your character, it becomes your destiny." -- Lao Tzu

I truly believe that this should be ingrained into our society much more than it is today. What we think really does eventually evolve into who we are as human beings. With the right discipline, we can guide our brains into the positive aspects of mental health and avoid pitfalls along the way. This book strikes at the very heart of Bax's thoughts, in helpful and practical ways. Without judging him, it shows his humanity, but also how he strives to think what is right. The outcome is a happier lifestyle that he can develop into his adult years. Bax and His Bubbles: All About a Kid and His Thoughts by Sonia Amin is a colorful, fun story about how we can control our thoughts for the good. Highly recommended.