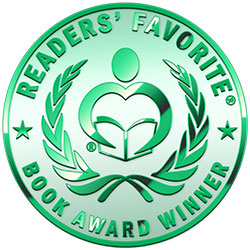 Reviewed by Cecelia Hopkins for Readers' Favorite
Beauty and the Blade by S.C. Grayson sees Contessa agree to an arranged marriage with the deformed Nate Woodrow in the belief that he is responsible for the murder of her mother. Contessa has sworn to bring the killer to justice, but she learns a lot about herself and her new husband along the way. Nate may not be the savage criminal he appears to be, and the Lions may not be a bunch of hardened offenders. Everything she has been taught about upholding the law may contain a bias that Contessa must navigate to arrive at the truth. Was her mother murdered by a rival gang, the Serpents, or someone even more unexpected?

Beauty and the Blade by S.C. Grayson is a refreshingly original take on the archetypal Beauty and the Beast saga. I loved the essential feminism of Contessa's character as she learns self-defense and develops skills with a blade. It is also exciting when she discovers a hidden talent. The relationship between Contessa and Nate develops slowly, with emotional realism and a sense of genuine trust. The side characters, including Julia, Gregor, and Kristoff, were all sufficiently distinguished to generate sympathy and liking. It was thrilling to read the adventure scenes where Contessa helps Nate evade danger, and I applauded when they took offensive action against enemies. I mourned the losses when young Lions were killed or injured. One character I was suspicious of throughout the story turned out to be a surprising ally! Beauty and the Blade by S.C. Grayson entertained me for hours with the perfect combination of fairy-tale and adventure stories.