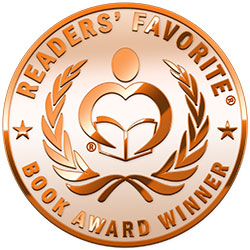 Reviewed by Grant Leishman for Readers' Favorite
Becoming Animals by Olga and Christopher Werby explores an idea that probably few of us have ever thought about. What would it be like to inhabit and share an animal's brain? Would the humanity overtake the animal, would the animal display dominance or would it be possible to co-exist and to share their experiences, understanding and view of the world? When eight-year-old Toby Crowe is left alone in her father Will's lab to play with the lab rat, it soon becomes obvious to all those involved in the BRATS project that Toby has an affinity with not only the animals, but the idea of joining minds and "riding" the animals. Dr Will Crowe heads up the BRATS programme, which is funded by the Army. The plan, initially, was to use rats or other animals to assist the Army in searching for survivors in the rubble of buildings as part of their disaster relief programmes. Other member of the Armed Forces, though, have ulterior motives for trying to meld human minds with animal minds. For Toby, who suffers from Cystic Fibrosis and whose mother is terminally ill with the illness, the idea of becoming part of another animal seems one way of leaving something of herself behind when her illness eventually claims her young life.

As a concept for a novel I found the idea of melding with an animal's mind, in Becoming Animals, to be utterly fascinating and was excited to see how this would develop for young Toby. I became very invested in the characters created by Olga and Christopher Werby and consequently enjoyed this children's/young adult book even more than I thought I would. The amount of honest research that had clearly gone on before penning this novel lent real authenticity to the tale. I had heard much of what was discussed in broad details in various places, but had perhaps not realised the possible implications - this was especially true of the idea of neuroplasticity and our brain's ability to reset and remake neural connections, at will or as required. The book was an incredibly easy read and although the science might be above the understanding of some of the authors' intended audience, it in no way detracted from the understanding of the story. This story is unique, in my opinion, a rare quality in today's book market. I commend the two authors for their ingenuity and creativity and can highly recommend this read. A great job!