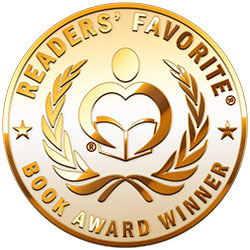 Reviewed by Alice DiNizo for Readers' Favorite
Shamus the black Labrador retriever welcomes new puppy Shelby home from the animal shelter. Shamus has been lonely without Lela, the elderly black dog, who greeted him when he was adopted five years before. Shamus has lived happily with his family. Lela helped Shamus adjust to living with his family and encouraged him to be patient with the family's cat Emi, also rescued from a shelter. Shamus met the neighbor's Irish Setter, Ronan, who became a lifetime friend and Miss Bridgette, a golden retriever mix who lives with a neighborhood family. And over the years, Shamus and Lela formed a close bond as they watch the family live their everyday lives, but Lela began to age before Shamus' eyes.

"Becoming Shamus" by Elizabeth Curtisse is a delightful story about Shamus the black lab and the family he lives with and loves. Shamus, Lela, Emi and Ronan are wonderful animal characters who behave and think/speak as animals would in a family setting. Gwen and Raj fight and make up and live through job changes and a parade of nannies at home while loving their children and their pets. It was fun watching Haley and Logan growing up through Shamus' watchful eyes. Good animal stories bring out the best in readers as they bring on tears of sorrow and joy. "Becoming Shamus" is one of them. It is a story that belongs on reading lists everywhere. If "Marley and Me" is a favorite, then "Becoming Shamus" belongs right next to it.