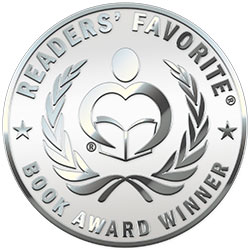 Reviewed by Anne Boiling for Readers' Favorite
The setting is 1846 New Orleans.

Desiree was only ten years old when she fell in love with Marcel. She was sure the seventeen year old man loved her and would return from France ready to marry her. She was devastated when several years later he returns to New Orleans with his new bride on his arm.

Desiree lived on Chene Vue, a plantation, with her grandfather, a heavy drinker and gambler. His sudden death was a shock. Desiree was in danger of losing her beloved home.

Philippe Jaunet wanted the plantation and saw Desiree a means to get what he wanted. He attempted to force her to marry him. Lance Van Buren was a wealth northern in love with the beautiful young woman. Desiree wanted only her Marcel.

Behind The Columns by Arlette Gaffrey is a story of love, passion, and deception. The characters are well defined. Lance and Desiree play well off of each other. Neither is adept at romance. Philippe is cruel. The characters come to life on the pages of this lovely romance. The plot is well developed and flows along nicely. MS Gaffrey clearly brings to life the charm of New Orleans history. She brings to this book her great knowledge of the area.