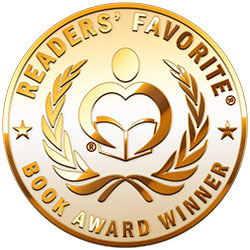 Reviewed by Pikasho Deka for Readers' Favorite
Being Brothers is a nostalgia-driven, coming-of-age sports drama written by Mike DeLucia. The story is narrated by the character of Mark Marino, a New York-based author whose screenplay "Being Brothers" -- about a man named Jack Amato reminiscing his childhood in the Bronx in the early 1970s -- forms the bulk of the narrative. Eleven-year-old Jackie Amato always felt overshadowed by his older brother Sal, a baseball prodigy. But when coach Charlie George offers him a chance to play for the Panthers in the majors, he must grab the opportunity with both hands. As baseball season commences, Jackie must find a way to make his spot permanent in the team and take them to glory. In the meantime, he navigates school, friends, brotherly rivalry, and his childhood crush, Carmen Capriano.

A coming-of-age sports drama at its core, Being Brothers is filled with a sense of nostalgia. Author Mike DeLucia combines baseball and brotherly rivalry to craft an engaging tale that transports you to a time devoid of iPhones, the internet, or video games, which at times feels like an ode to the 1970s. The narrative is well-paced and written like a screenplay rather than a conventional novel. It gives a unique and almost cinematic perspective to the reader, seamlessly conveying the experiences of Jackie's childhood that shaped him into the man he later becomes in life. The characters felt relatable, and Jackie's scenes with his friends provide plenty of entertaining moments. If you love coming-of-age sports stories, I urge you to check out Being Brothers.