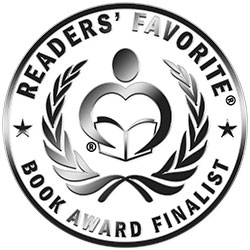 Reviewed by Divine Zape for Readers' Favorite
In the romantic suspense novel, Beneath Deception: An Unbreakable Series by A.L. Long, the worlds of two opposite, deeply complex characters collide and the explosion leaves the reader delighted. Xavier London knows he is a man not to be trusted. He has betrayed the one person who saved his life. He harbors a dark secret. However, he just wants to live his life, keeping his secrets to himself, but then he meets a woman and his life changes. Tessa Sands knows nothing but what one man has taught her. She has been made to believe that she is someone she isn't. That is until Xavier comes into her life. Can these two people who are irresistibly drawn towards each other overcome their personal demons and allow love to lead the way?

Beneath Deception: An Unbreakable Series by A.L. Long is a spellbinding romance with characters that readers will want to follow. The author creates two characters, each flawed in the way they see themselves, then puts a challenge before them. The romance grows steadily and, without inventing unnecessary twists in the story, the author capitalizes on the strength of the characters and explores the internal conflict intensely, which makes the story even more gripping. Here is a novel with characters who will move readers. The story is tightly-plotted, fast-paced, and intense in the emotions it evokes in readers. The prose is elegant and the writing is filled with suspense. You're going to stay up the whole night wanting to know what happens to these characters.