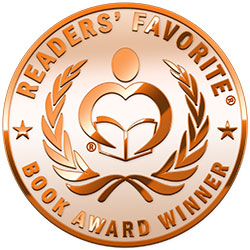 Reviewed by Anna del C. Dye. for Readers' Favorite
In Betting the Earth, Professor Kunich has compiled many arguments both in favor of and against the global warming theory. He explains and dissects them for our benefit. This book is well researched, without being preachy, and it is mainly easy to follow. Kunich lets you read all his compiled charts and different examples about the earth's current status. He lets the reader not only draw his or her own conclusions, but also guides him or her to new ideas to help one's own objectivity.

The author's opinion, that we can all help, is addressed here by teaching parallels between environmental challenges and the gambling fascination many have. This is a great way to understand what is at stake in our future. Kunich looks at it from the point of view of a smoker, the association between risks and action and also the balance between cost and benefits. He adroitly does it all without the tactics of self-appointed experts. In this book you will find Climate Change, Modern Mass Extinction, the Summarized version of Blaise Pascal, the Missing Pieces of Godel's puzzle, Heisenberg's forecast and much more.

I think Professor Kunich has a well-rounded book that exposes a theme we all need to be aware of. In the concluding chapters, he addresses the best way to use this book to make a greater difference for the world's environment. It is a great theme, not only for the Save the Planet groups, but also for the rest of us who care about what our children's children will have to face in their futures. I recommend it to late teens to adults.