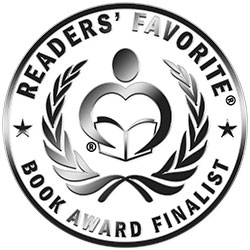 Reviewed by Samantha Coville for Readers' Favorite
Imagine being a young girl whose mother is your entire world. Now imagine if that mother was an alcoholic. You let the ridicule and shame slide off your back because you love her even though she is imperfect. Finally, imagine that it doesn't matter how much good you see in her, you're being sent to an institution. The world around you is lonely, cruel, abusive, and unforgiving. It's the story that Karin Mitchell presents to us in heart wrenching detail in Between Families. And if this book teaches us anything, it's that even the imperfect can be beautiful.

Author Karin Mitchell is obviously in love with her characters because they are genuine and heartfelt and it wrenches your soul to see them hurting. These are people you wind up caring about within the short time you have with them in these pages. They are flawed but in completely realistic ways so that you can sometimes see a bit of yourself in them. I must applaud Karin Mitchell for presenting us with a myriad of topics that many would consider taboo. The world is a dark place and someone has to speak out eventually. I'm glad it was this author because she created a wonderful story that I think many age groups would benefit from reading.