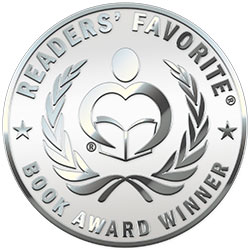 Reviewed by Rosie Malezer for Readers' Favorite
Bewitched by a Vampire is the sixth book in the Immortal Hearts of San Francisco series by Susan Griscom. As a human, Maggie yearned to have a child of her own but lost the opportunity to become a mother when her partner, Cian, turned her into a vampire. Although she is now immortal, Maggie's yearning to become a mother grows more and more, with her friends feeling quite helpless to bring back her beautiful smile. After receiving a new puppy from her friends in an attempt to cheer Maggie up, her best friend, Vanessa - a truly talented witch and vampire - decides to try to create a spell that will enable Maggie to fall pregnant and carry a baby to term after procreating with Cian. But in a bizarre twist of fate, the powerful spell backfires, creating a very humorous and, in some cases, heartwrenching sequence of events.

Although this is the first book I have read in the Immortal Hearts of San Francisco series, I found it a truly riveting read from beginning to end. Those who are fans of the Twilight series will very much enjoy Susan Griscom's brilliantly written paranormal tale. As a Pagan, I love how many aspects of the bizarre mating spell were entwined to ensure the health and happiness of the upcoming (and very rare) family. Almost every turn of the page gave me cause to smile or laugh or cry, and I look forward to reading more books from the series. It would not surprise me at all to see the readership numbers of this series rise, and I recommend it to all readers over the age of 15 who embrace the paranormal genre. I will be putting this book on the top shelf of my home library, where all wonderfully-written tales belong. Great job!