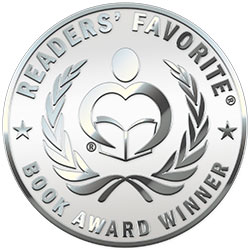 Reviewed by Mamta Madhavan for Readers' Favorite
Kaida was an adopted child and ever since she turned sixteen a lot of inexplicable and weird things kept happening to her. She dreamed of her friendship with a boy called Brady. She wanted to know about her family's history and past, and she had taught several courses on the history of Paganism and modern Wiccan practices. Kaida had already done her research on the Galloway sisters and the original Meath clan when a letter from her biological mother sent her to Massachusetts and Six Fates Island. She met her other two sisters and Brady there. Brady and his two brothers, Riley and Tristan, and the Meaths always believed the Galloways were witches. Brady felt an inexplicable connection and unusual bonding with Kaida the first time he met her. Now the sisters have to break a three-century-old curse placed on the Meath and the Galloway families. Will they succeed in doing it? Will Kaida and Brady be able to bring the families together?

Bewitched (Fated Book 1) by Kelly Moran is the unusual love story of Kaida Galloway and Brady Meath set against the backdrop of witches, curses, fate, destiny, and dreams. Bewitched has intrigue, magic, suspense, love, betrayal, and revenge woven into it with some paranormal activity which makes it a compelling read. The author keeps up the suspense and weaves in a sense of urgency that makes the reader curious to know what is going to happen next. The description and details in narration add to the eeriness of the plot, and this modern-day story of witches and paganism will make the reader eager for Book 2. The romance, the curse, and the paranormal theme make this book an entertaining one and I will be keen to grab Book 2.