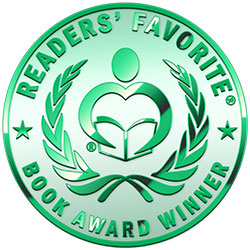 Reviewed by Jamie Michele for Readers' Favorite
Bigger Than This: How to Turn Any Venture Into an Admired Brand by Fabian Geyrhalter is a guidebook for companies that need a reboot on branding, driving home the importance of (re)creating a commodity brand that consumers can connect with. Geyrhalter's book exposes eight successful brand traits, a case study for each based on a strong, well known company that employed the trait, and their "commandments". His words leap from the page - and I mean, they actually feel like they are clawing at you for attention - with large fonts, bold sections and highlighted features. More than just advice on how to get results with gimmicks and giveaways, Geyrhalter instead teaches how to campaign for and play the long game, with practices that have proven to be lucrative.

Honestly, I feel like I just drank an energy drink and went to one of those seminars where there's a light show, loud music, and a motivational speaker with a headset microphone. I'm pumped! Bigger Than This by Fabian Geyrhalter will, within the first few pages, make it clear why the author is such a branding and marketing guru. It draws you in and unlocks something that you're a little afraid to let out. Potential? Creativity? Drive? If you're interested in starting, or taking your existing business to the next level, I'm absolutely certain that Bigger Than This is the very best place to start. Read, absorb, apply, build your tribe, and thrive. It's as simple and as difficult as that.