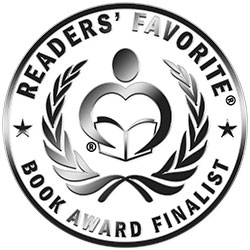 Reviewed by Caitlin Lyle Farley for Readers' Favorite
Ryan Galloway's debut novel, Biome, takes the reader to a Mars Colony in its infancy stages. Lizzy is one of two hundred cadets on the Colony. The cadet's primary duty is to tend to the plants growing in the various biome domes while Mars is being terraformed. Every week, the cadets attend therapy to ensure their mental health, but the doctors in charge of the cadets have taken this to extreme levels. Each therapy session ends with a revision, a process that partially erases their memories. One day Lizzy wakes up with all the cadets' stolen memories in her brain. She has only a week before the next revision, only a week to figure out what the doctors are so desperate to keep secret that they'll erase any memory of it from the cadets' minds.

Biome pairs a fascinating premise with a gripping plot that will keep you guessing right up to the last page. The technicalities of life in the domes, and the terraforming process, are well thought out and realistic. Lizzy is strong and intelligent. I didn't like her much, but that didn't make her any less compelling as a character. Her struggle to adapt to the vast collection of memories inside her head presents her with a variety of moral dilemmas, as well as raising complex, thought provoking questions for the reader. I liked the fact that she's forced to form alliances with people she doesn't like, never mind trust. Galloway has penned an excellent debut novel. It will be interesting to see what this talented writer does in the sequel to Biome.