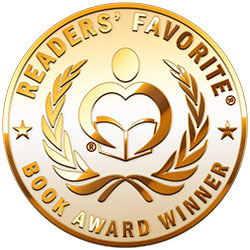 Reviewed by Christian Sia for Readers' Favorite
Regency, the paranormal, and mystery are all woven seamlessly into a spellbinding historical romance that will surely delight any reader. Black Widow by Lucy Leroux is Book Two in A Spellbound Regency Novel series and it follows the story of Amelia Montgomery and Gideon Wells, the Earl of Flint. Amelia is shocked when she discovers her husband, Martin, dead and blood all over the place. Every finger is pointing at her and Lord Worthing. Her husband's cousin, Gideon Wells, returns home after working at the War Office and is determined to prove that Amelia is to blame for the death of his cousin. He plans to make sure she pays for it. Then when he meets Amelia, he feels an irresistible desire for her and, before long, he understands that both of them are in more danger than anything he thought he could do to her. Does he have the courage to risk all for love or will he leave Amelia alone?

Lucy Leroux has just become one of my favorite authors and I must say that I enjoyed the different aspects of her tale — the awesome writing, the expert character handling, the unpredictable plot lines, and the vivid setting. Her characters are three-dimensional and readers will enjoy the way they evolve through the conflict. The author knows how to use appearance versus reality to create a sense of mystery and enhance the suspense in the story. The characters are fleshed out and the backstory is intelligently handled. Black Widow is a real page-turner, filled with drama and a conflict that escalates in ways no one could see coming. I simply loved it.