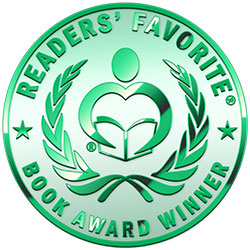 Reviewed by Raanan Geberer for Readers' Favorite
Bela's Letters by Jeff Ingber is a Jewish World War II story with a twist. The protagonist, Bela Ingber (Jeff's father), never went to the concentration camps. Instead, he survived the war by being conscripted into a Hungarian-Jewish "labor battalion" after Hungary, allied with Nazi Germany at the time, took over his town, which had previously been Czech. While Bela and his fellow laborers may have escaped the gas chambers, their life was a living hell. At any time, they were subjected to beatings, whippings, being called "dirty Jews" by their Hungarian commanders, and worse. Other members of Bela's family are also characters, and we can see they are a microcosm of the fate of pre-war European Jewry — two (including Bela) ended up in the United States, one went to London, one went to Palestine, and the rest were killed in Nazi death camps after Germany took over Hungary outright toward the end of the war.

The scenes in Munkacs, Bela's town, reveal the complexity of Hungarian Jewry — you had Zionists, Czech patriots, Hasidim, non-Hasidic Orthodox Jews, and just plain "ordinary people" who lived for themselves and their families. For those interested in European Jewry, this book is not only a fiction/biography, but an important source of details. I had no idea that anti-Semitism was so pervasive in Hungary. The inclusion of actual letters from the family members to each other makes the book seem more real, as does the details about Bela's romances, both successful and unsuccessful. American readers will get a kick out of the way Bela slowly transforms from someone who is totally European into a bona-fide New Yorker, aware of Sandy Koufax and the Beatles, and who even finds a job at the 1964 World's Fair. All in all, Bela's Letters is a valuable testimony about a segment of European Jewry that was somewhat different than the more widely recognized Polish and Russian Jewish experience.