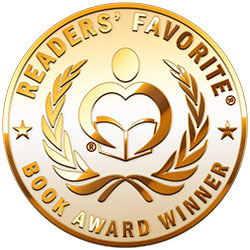 Reviewed by Ray Simmons for Readers' Favorite
Blood Moon: A Captive's Tale by Ruth Hull Chatlien is a powerful tale. Part of the strength of this novel is the fact that it is based on a true story and Ruth Hull Chatlien tries her best to be true to that story. And I must say that her best is very good indeed. I have been a fan of Westerns since I was a small boy. My dad loved them too and some of my first and best memories of being together as father and son are of sitting in front of the TV together, watching Gunsmoke. But to be honest, I consider Blood Moon more of a historical novel than a Western. A good part of it, maybe the best part, is the depiction of Native American family life. The contrast between her own domestic situation and the situation she finds herself in as a captive is something I haven't come across in many other novels.

The plot is authentic and compelling. This is partially due to being based on real events, but also due to the craftsmanship and sheer writing ability of Ruth Hull Chatlien. I like seeing Native Americans as people and not just the bad guys for the cavalry to kill or chase away. I like seeing them as strong, real characters instead of one dimensional stereotypes. Blood Moon is good. It goes beyond genre fiction into a more elevated style of writing. And yet those who love Westerns for whatever reason can still enjoy it too. Rich in detail, beautifully written, Blood Moon is a book any reader can enjoy and appreciate.