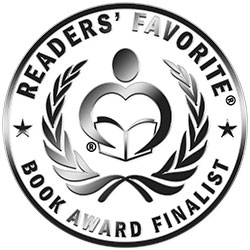 Reviewed by Divine Zape for Readers' Favorite
Blood River Rising: The Thompson-Crismon Feud of the 1920s by Victoria Pope Hubbell, Ph.D. is a historical, nonfiction narrative that considers one of the questions about the Ku Klux Klan that has never been properly considered by any author. Every time people read about the KKK, it is portrayed as an expression of disdain or contempt for the black race or other races by whites. It is a book with a wonderful setting in post-World War I America, and with the KKK becoming more and more notorious. When murders were committed in 1924, someone had to understand why. In this page-turner, the author explains how the Ku Klux Klan set up neighbors against each other, exploring a powerful feud between two families and portraying the KKK agenda as a game of power and not of color. Told in a captivating first person narrative by a rural historian, this book transports readers to the years after WWI and events that would alter the lives of two families. One immediately gets the impression that the story is well-researched and, apart from the excellent writing that brilliantly documents these events, the author provides ample photos and maps that are as significant as the narrative.

Victoria Pope Hubbell is a great storyteller and knows how to make readers feel her story, pulling them irresistibly into the scenes through the power of her descriptive prose. She knows when to use words for dramatic effect and the paragraph breaks are impeccable. For instance, at the start of the narrative she describes an awkward moment in the following words: "The first time I met Hadley Thompson, he said 'Hello' and then nothing else for two hours." This statement had me intrigued and there were many such moments like this one that pushed me to keep on turning the pages. The characters are well-explored and developed to be interesting to readers. Blood River Rising is a wonderful story that appraises the Ku Klux Klan from a very unique angle, one that will interest both historians and sociologists, and readers looking for an emotionally charged and gripping historical read.