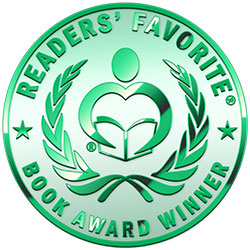 Reviewed by Molly Edwards for Readers' Favorite
I was a little iffy choosing this particular book to review; I am so glad I did. This book is written in fictional form with a true-to-life story line. I was truly in shock to read fiction that had so much truth. It made me stop and think about my insurance policy. Wow! I work in a pharmacy everyday so reading about this kind of stuff and then working around it has me often comparing the two. It makes me think about how many people out there are being scammed.

That being said, I am truly happy that I can give this book 5 stars for many reasons. It was entertaining, riveting, informative and left me thinking about things. That's a good book in my opinion! Please do not delay getting a copy of "Blue Vendetta"! You'll be in for a shock but it will be worth it!